Video: Including China into Your Global Drug Development Strategy ─ Why, When and How?
By Jiansong Yang, PhD
Senior Vice President and Chief Scienctific Officer, Tigermed
June 2021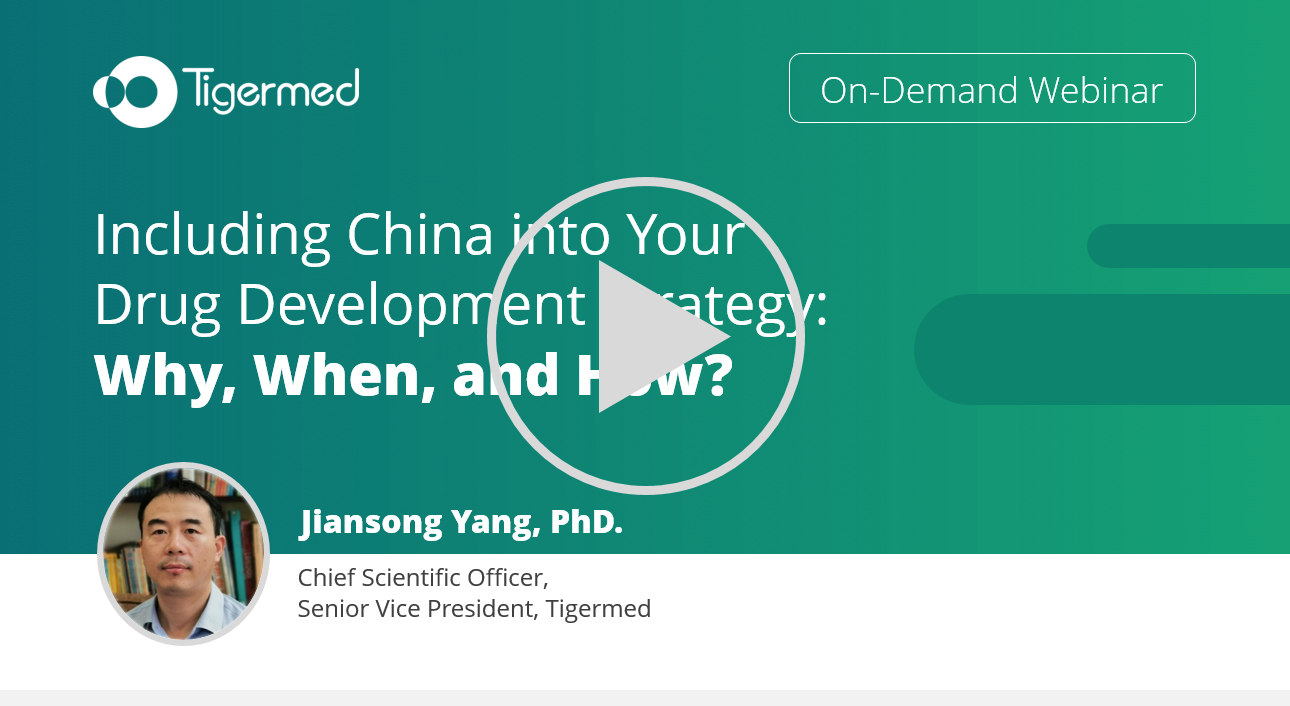 The pandemic showed us that we need to establish safety and effectiveness across different populations for a universally effective vaccine, including China. And, following Covid-19 development, we noted an instant increase in clinical trials conducted in China. So, why exactly is China an attractive market to consider for drug development strategies?
Jiansong Yang, PhD
Senior Vice President, Chief Scientific Officer, Tigermed
Dr. Jiansong Yang is the Chief Scientific Officer of Tigermed, which is the largest clinical CRO in China. He's also the Founder and CEO of Mosim (now a Tigermed company), where he leads a team of over 100 scientists focusing on drug development strategy, clinical study design and PK/PD data analysis.
Dr. Yang has over 15 years of experience in the pharmaceutical industry, specialized in early drug development and clinical study design. Prior to Mosim, he was Director of Clinical Pharmacology at GSK. He received his Ph.D. on Clinical Pharmacokinetics from the University of Sheffield, UK.